Albuquerque Real Estate Market Report
Inventory of 3 bedroom, single-family detached homes over the last year.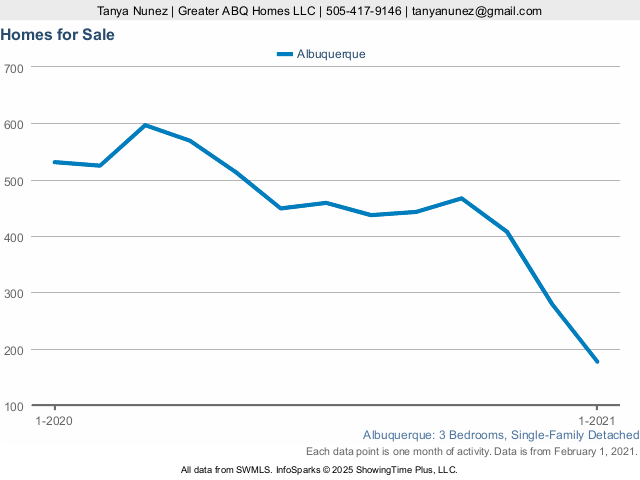 Median Days on Market for the last year.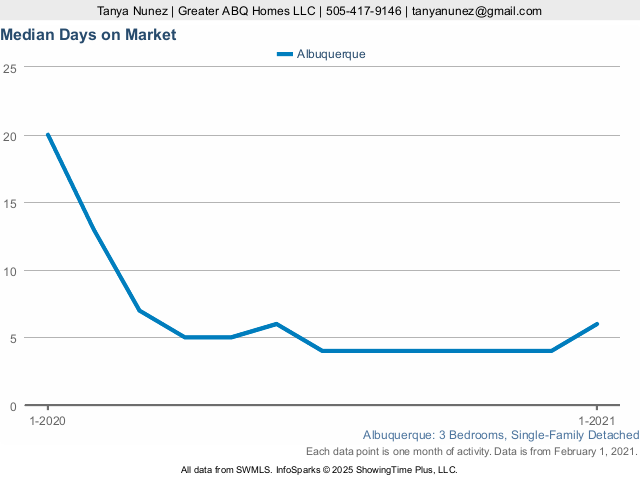 Thinking of selling, here's a statistic that's good to know!
Percent of List Price, in other words, price it right and it will sell at that price.